General
The Information Management and Preservation Lab at the Department of Software Technology and Interactive Systems at Vienna University of Technology covers all aspects related to making information accessible. This includes research pertaining to Data Mining and Machine Learning (DM/ML) to analyze structure in data and provide means to visualize and interpret the data. This extends to research activities in Information Retrieval (IR) on multimodal data, particularly text, music and images. On top of that, research in Digital Preservation aims to ensure, that data, workflows and processes are authentically available over long time spans.
Contact: Andreas Rauber
More specifically, the core activities in these areas comprise:
Data Mining and Machine Learning
http://www.ifs.tuwien.ac.at/dm
In the area of data mining we focus on the detection of structure using a range of data mining as well as information visualization technologies. Specifically, we focus on the Self-Organizing Map (SOM) as a tool for topology-preserving data projection and vector quantization, as well as on approaches for classifying data into predefined categories using ensemble approaches. these techniques are evaluated on a range of benchmakr data as well as applied in real-world data mining settings ranging from sensor data to tasks in information retrieval.
SOM : The Self-Organizing Map (SOM) is an unsupervised neural network model providing a non-linear topology-preserving mapping from a high-dimensional input space onto a commonly two-dimensional output space while also performing vector quantization. Our research concentrates on novel visualization techniques and extensions to the SOM model to facilitate analysis and interpretation of the resulting map structures. Results are made available via the popular SOMToolbox, released as open source software.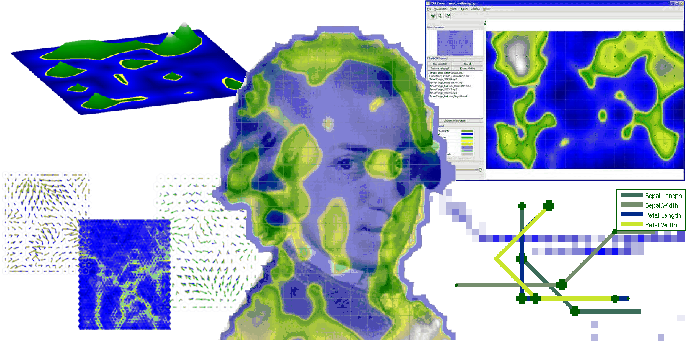 Machine Learning Algorithms : We use a range of supervised machine learning algorithms to classify data, including Support Vector Machines, Naive Bayes, Random Forests, and others. Decision Manifolds allow the piecewise linear approximation of decision planes using self-organizing principles. Other aspects address include ensemble learning as well as parameter optimization.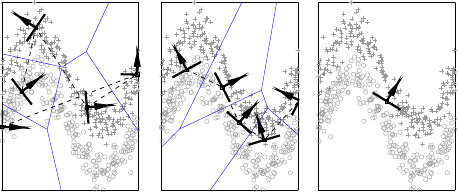 Benchmark evaluations : Solid evaluation is essential for understanding performance differences in machine learning. Starting from characteristics of benchmark data and evaluation principles we are moving towards more solidly expressed evaluation workflows, analyzing documentation requirements and automated evaluation procedures.